WTCC testes em Vallelunga - dia 2
Honda Racing WTCC adicionou 4 fotos novas.
End of day two, which has been affected by rain at Vallelunga. Michelisz Norbert has ended up P6, but has amassed over 400km of useful running over the two days.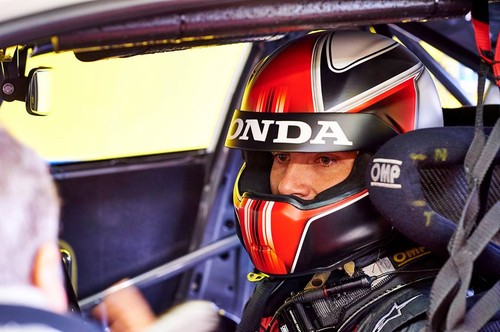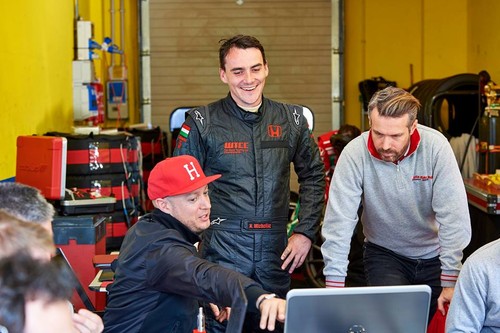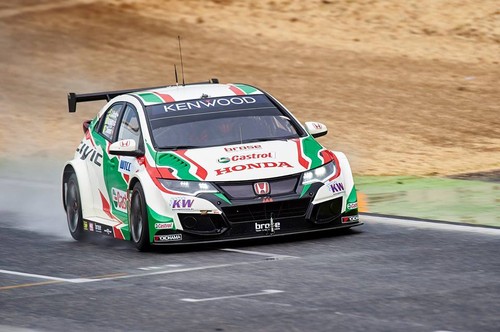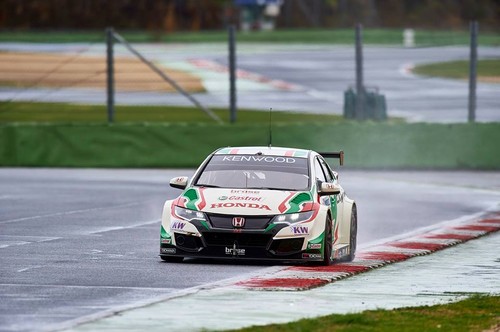 "Michelisz: No need for ultimate speed in WTCC testing
 03/03/2016 22:00
New factory Honda driver Norbert Michelisz has said rapid lap times weren't the priority during official pre-season FIA World Touring Car Championship testing at Vallelunga this week.
Michelisz set the fifth best overall time yesterday and was sixth quickest outright today in his Honda Racing Team JAS Civic.
But by completing 96 laps of the 4.085-kilometre Rome track, Michelisz insists it was a case of mission accomplished. "It's been a really good test for us," said the reigning WTCC Trophy champion. "We didn't come here to set a lap time; we came here to get everything in place to set fast lap times at every round.
"It's a shame that the weather wasn't great on the second day, which meant we had to change our plan a little bit, but the results look good and we've made some very positive steps forward with the suspension and balance. We have another few days planned over the next few weeks before the start of the season so we should be in a good shape for Paul Ricard at the season opener."
Although they didn't take to the track, Michelisz's fellow factory Honda drivers Rob Huff and Tiago Monteiro were also present during the two-day tes."
segundo dia da Citroen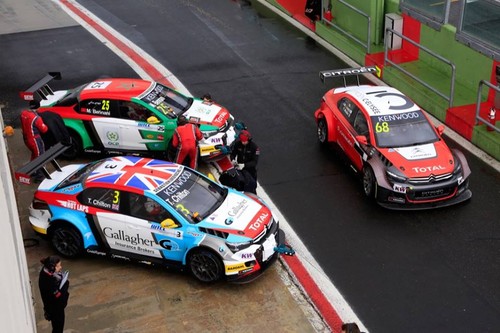 The new Citroën C-Elysée WTCC took the track with Jose Maria "Pechito" Lopez and Yvan Muller! Watch this!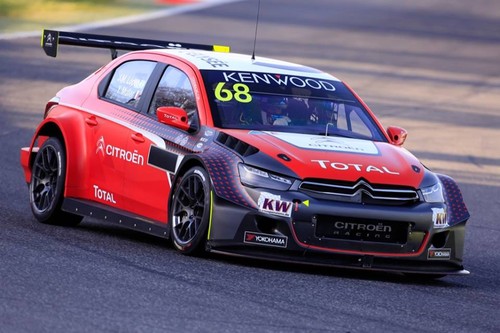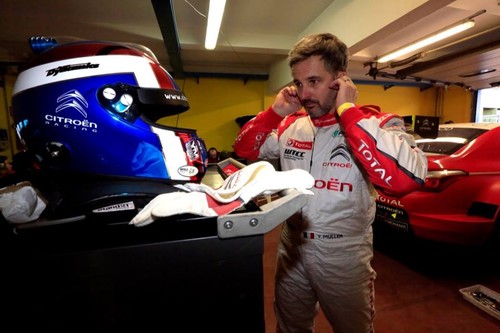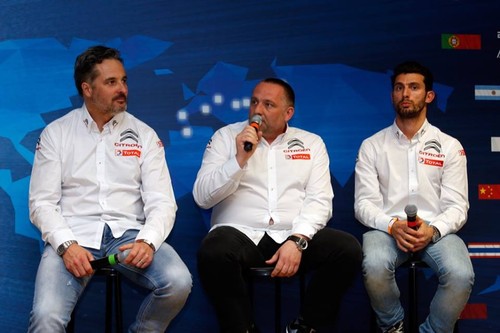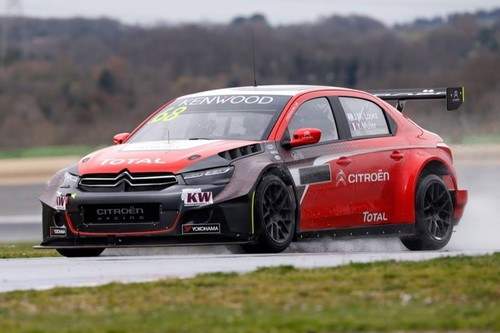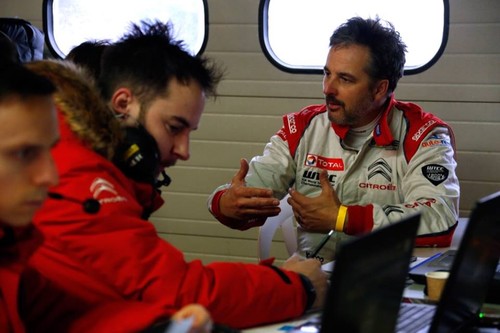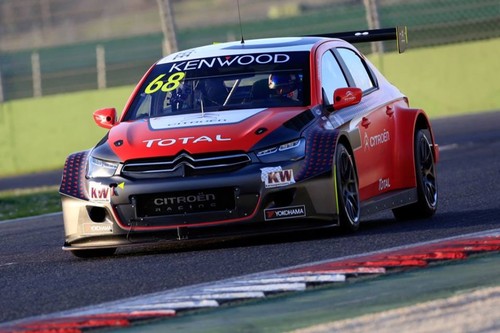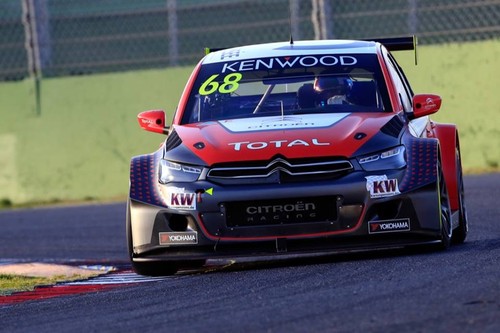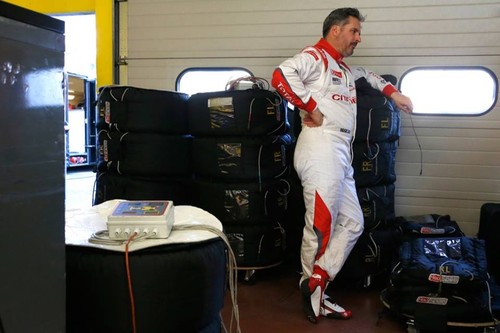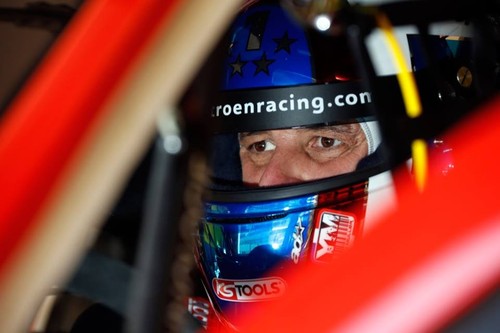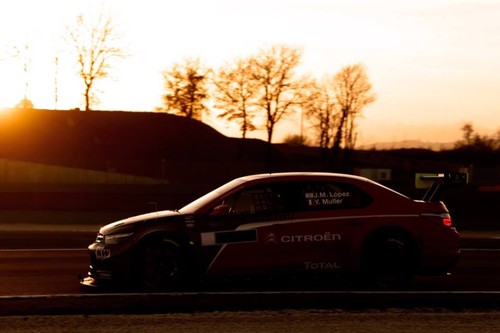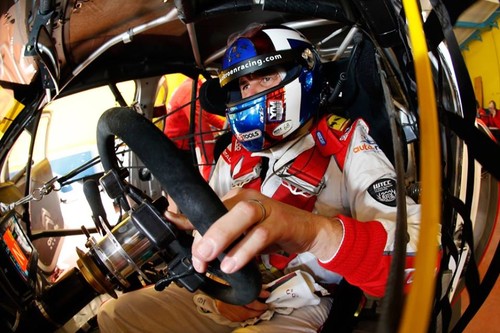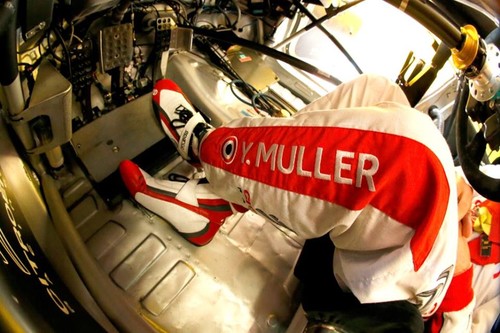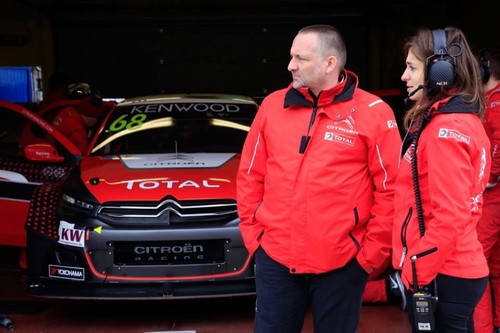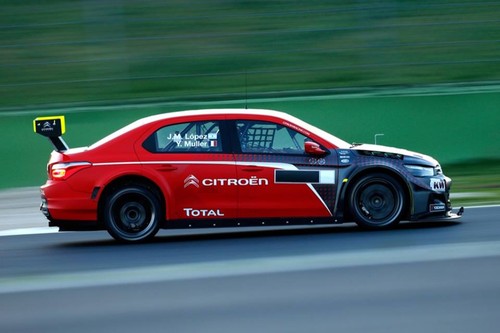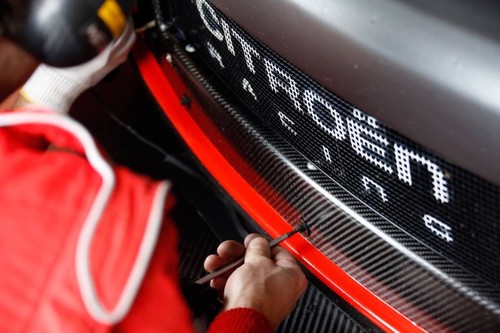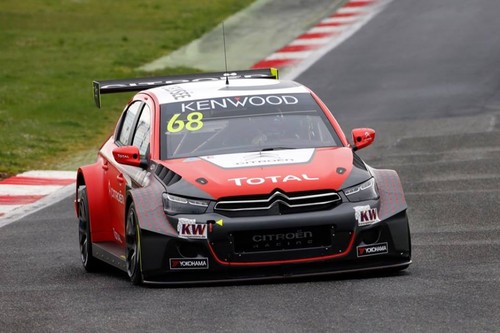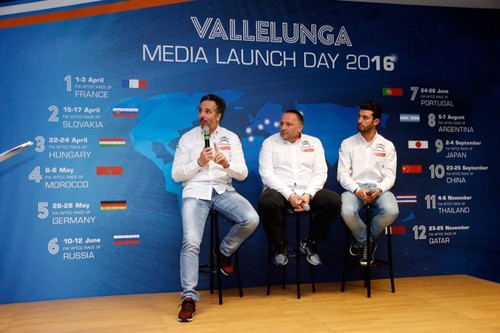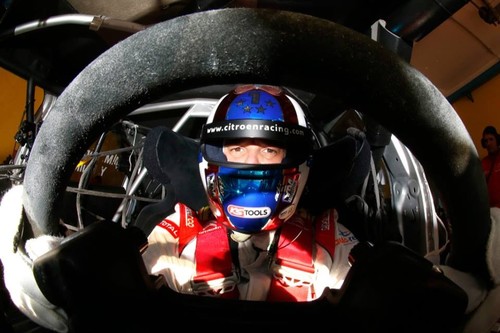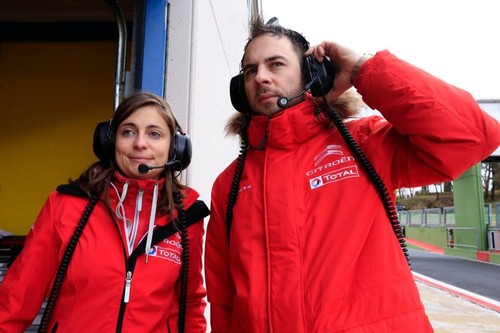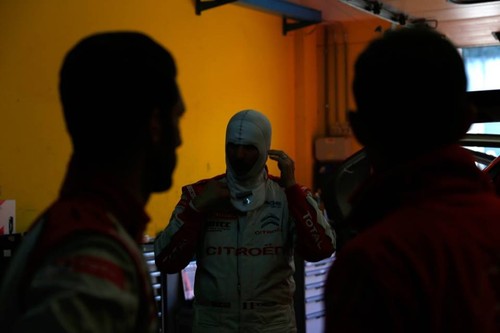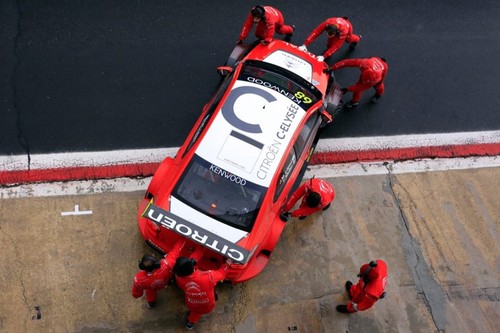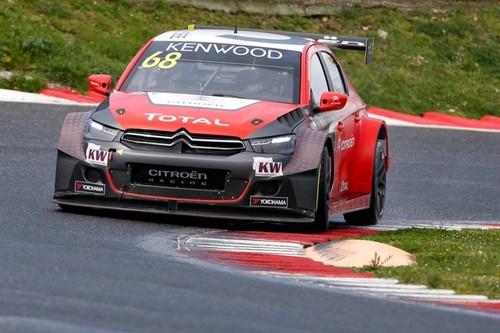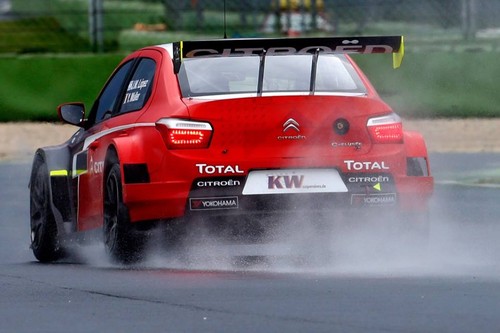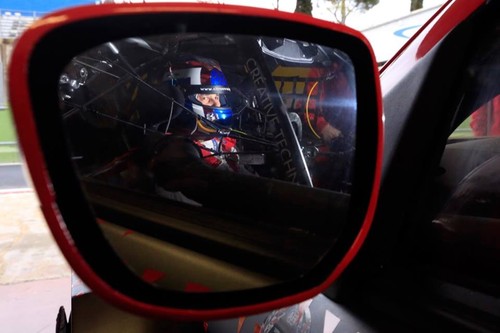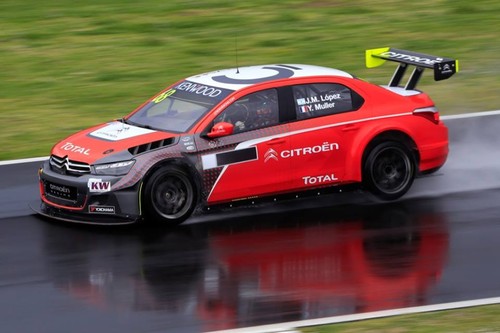 Test report: López tops day two of WTCC testing
03/03/2016 18:30
WTCC title holder José María López has topped day two of official FIA World Touring Car Championship testing in Italy today.
Rain – even a freak hail storm – had dampened the Vallelunga circuit and appeared to have made the early running decisive in terms of the fastest lap times until the factory Citroën driver struck during the day's fifth and final session with a best lap of 1m37.123s around the the 4.085-kilometre Rome track.
Team-mate Yvan Muller set the bar with a 1m37.730s in the opening dry session and was quickest again in the second session before handing over the C-Eylsée WTCC test car to López. But while López also set the pace in session four, the third session of the day was notable following Fredrik Ekblom's pacesetting time in his Volvo S60 Polestar TC1.
The Swedish make's performance brand is embarking on a long-term WTCC campaign from 2016 and the results of testing will give the factory Polestar squad plenty of cause for optimism, particularly after Ekblom's team-mate, Thed Björk went second quickest in the dry first session to complete the day in third overall.
"We have had two extremely valuable test days," said Björk. "While we can't draw any real conclusions until the first race, it is satisfying to see that we straight out of the box are quite close to the top times."
Mehdi Bennani, who was fastest of all on the dry opening day of testing on Wednesday, underlined his WTCC Trophy title credentials with fourth overall in his Sébastien Loeb Racing Citroën. Behind Ekblom in the overall standings, Nobert Michelisz was sixth in a works Honda Civic WTCC followed by Grégoire Demoustier, Tom Chilton and René Münnich.
The two-day official WTCC test was in preparation for the opening weekend of the 2016 season at Circuit Paul Ricard in France from 1-3 April when a number of drivers not in action at Vallelunga, including works LADA trio Nicky Catsburg, Gabriele Tarquini and Hugo Valente, plus Honda pair Rob Huff and Tiago Monteiro, will be on track.
WTCC Official Test day two, combined classification:
1 José María López (ARG) Citroën C-Elysée WTCC (1m37.123s);
2 Yvan Muller (FRA) Citroën C-Elysée WTCC (1m37.730s);
3 Thed Björk (SWE) Volvo S60 Polestar TC1 (1m38.527s);
4 Mehdi Bennani (MAR) Citroën C-Elysée WTCC (1m39.016s);
5 Fredrik Ekblom (SWE) Volvo S60 Polestar TC1 (1m39.223s);
6 Norbert Michelisz (HUN) Honda Civic WTCC (1m39.795s);
7 Grégoire Demoustier (FRA) Citroën C-Elysée WTCC (1m39.795s);
8 Tom Chilton (GBR) Citroën C-Elysée WTCC (1m49.291s);
9 René Münnich (DEU) Chevrolet RML Cruze TC1 (1m40.371s).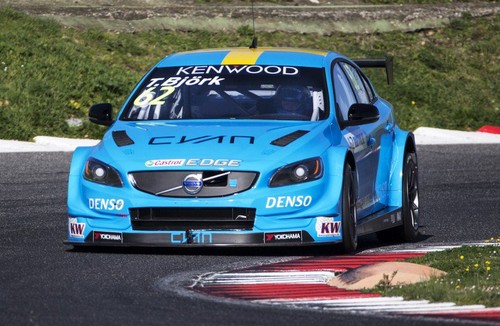 "Polestar pair on track and on the pace in the WTCC
 03/03/2016 20:00
Polestar Cyan Racing put its factory Volvo S60 TC1s up against its FIA World Touring Car Championship rivals for the first time in Italy this week and more than held its own.
Thed Björk and Fredrik Ekblom impressed during two days of official testing at Vallelunga with Ekblom fastest of all in Thursday's third test session.
"We have waited for a long time to get on track with the competitors of the championship," said Ekblom. "We worked through a lot of vital issues during the days, providing us with a lot of answers. There is still plenty of work ahead of us all season but the feeling is good ahead of the first race."
Team-mate Björk added: "We have had two extremely valuable test days. While we can't draw any real conclusions until the first race, it is satisfying to see that we straight out of the box are quite close to the top times."
Volvo, through its performance brand Polestar, has made a long-term commitment to the WTCC from 2016
Day 1
Morning session – Top 5
1 José María López Citroën C-Elysée 1:37.348
2 Mehdi Bennani Citroën C-Elysée +0.414
3 Fredrik Ekblom Volvo S60 +0.853
4 John Filippi Chevrolet Cruze +0.876
5 Thed Björk Volvo S60 +0.985
Afternoon session – Top 5
1 Mehdi Bennani Citroën C-Elysée 1:37.000
2 Thed Björk Volvo S60 +0.352
3 Tom Chilton Citroën C-Elysée +0.427
4 Norbert Michelisz Honda Civic +0.524
5 Yvan Muller Citroën C-Elysée +0.673
…
6 Fredrik Ekblom Volvo S60 +1.088
Day 2
Session 1 – Top 5
1 Yvan Muller Citroën C-Elysée 1:37.730
2 Thed Björk Volvo S60 +0.797
3 Mehdi Bennani Citroën C-Elysée +1.286
4 Fredrik Ekblom Volvo S60 +1.493
5 Norbert Michelisz Honda Civic +2.065
Session 2 – Top 5
1 Yvan Muller Citroën C-Elysée 1:54.731
2 Mehdi Bennani Citroën C-Elysée +1.153
3 Fredrik Ekblom Volvo S60 +4.734
4 Tom Chilton Citroën C-Elysée +5.272
5 Grégoire Demoustier Citroën C-Elysée +5.644
…
7 Thed Björk Volvo S60 +8.463
Session 3 – Top 5
1 Fredrik Ekblom Volvo S60 1:40.606
2 Mehdi Bennani Citroën C-Elysée +1.398
3 Thed Björk Volvo S60 +2.789
4 Grégorie Demoustier Citroën C-Elysée +4.179
5 Norbert Michelisz Citroën C-Elysée +9.998
Session 4 – Top 5
1 José María López Citroën C-Elysée 1:45.420
2 Mehdi Bennani Citroën C-Elysée +4.638
3 Thed Björk Volvo S60 +4.842
4 René Münnich Chevrolet Cruze +5.508
5 Fredrik Ekblom Volvo S60 +5.991
Session 5 – Top 5
1 José María López Citroën C-Elysée 1:37.123
2 Thed Björk Volvo S60 +2.698
3 Fredrik Ekblom Volvo S60 +3.054
4 Norbert Michelisz Honda Civic +4.542