Long Beach 2016 Pirelli World Challenge 2016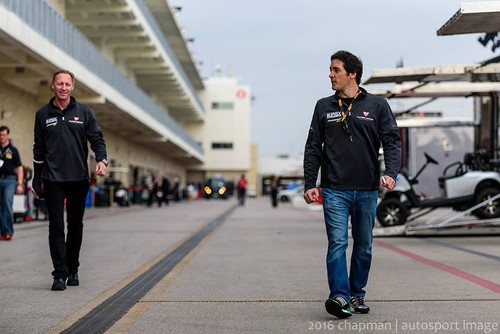 "Pronto para mais um fim-de-semana do Pirelli World Challenge.
Estou ansioso por regressar aos comandos do McLaren 650S da K-PAX Racing, desta feita em Long Beach.
Não conheço o circuito, mas vou lutar por outro bom resultado.
Ready for another
Pirelli World Challenge Championships
' weekend.

I'm looking forward to be at the wheel of the K-PAX Racing's McLaren 650S, this time at Long Beach.
I don't know the circuit, but I'll try hard to get another good result.

#GoingHard #McLarenGT #650S#BelieveInMcLaren #2016Season #PWC#PirelliWorldChallenge #KPAX Flying Lizard Motorsports McLaren GT
— com McLaren GT."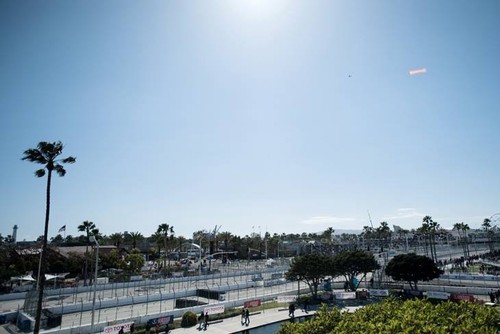 Já em Long Beach

Already at Long Beach

#GoingHard #McLarenGT #650S#BelieveInMcLaren #2016Season #PWC#PirelliWorldChallenge #KPAX Flying Lizard Motorsports McLaren GT K-PAX Racing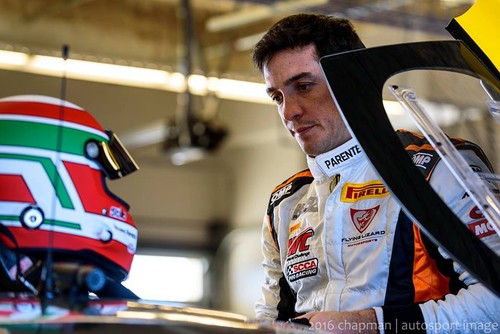 "Pole-position!!!! grin emoticon
Com este fuso horário, agora são aqui quase 11 da manhã, é difícil dar notícias a horas… grin emoticon
Não conhecia o circuito, que é muito exigente, mas adaptei-me bem e fui competitivo desde os treinos-livres.
O carro está muito bom, a K-PAX Racing fez um excelente trabalho.
Agora vamos trabalhar para a corrida, para concretizar este pole numa vitória.

Pole-position!!!
In this time zone, here it is almost 11h00, it's hard to give news at a decent time… grin emoticon
I didn't know the circuit, which is very hard, but I adapted well and I was very competitive since the first practice.
The car it is very good, K-PAX Racing did a very good job.
Now we will work for the race, to transform this pole in a race win."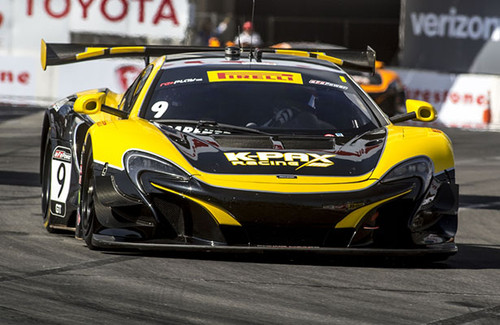 "Alvaro Parente had never seen the legendary Long Beach street circuit before arriving in town earlier this week but that didn't stop the Portuguese driver from winning the GT pole Saturday for Sunday's 50-minute Pirelli World Challenge race.
Parente clinched his first career PWC pole with a top lap time of 1:18.947 in his No. 9 K-PAX Racing McLaren 650S GT3.
The pole-winning lap just edged the No. 3 Cadillac ATS V.R. GT3 of Johnny O'Connell by 0.008 seconds.
O'Connell first held the pole with his fast time of 1:18.955 on his fourth qualifying lap but Parente later locked down the pole for good on his seventh lap.
Parente's teammate Colin Thompson qualified third in his No. 6 McLaren with a lap time of 1:18.988.
A pair of Porsche 911 GT3 R entries rounded out the top-five. Patrick Long was fourth in the No. 31 EFFORT Racing entry and Andrew Davis, another driver making his Long Beach debut, was fifth in the No. 76 Calvert Dynamics Porsche.
The top-four qualifiers eclipsed Olivier Beretta's Pirelli World Challenge GT track record of 1:19.313 set last year at Long Beach.
Michael Cooper, who posted Friday's fastest practice lap, never had a chance to qualify today when his No. 8 Cadillac ATS V.R. GT3 had a turbocharger malfunction as the session started.
In the GTA class, Martin Fuentes drove the No. 07 Scuderia Corsa Ferrari 458 Italia GT3 to the pole with a 1:19.842 lap time that was good enough for seventh overall on the starting grid.
Frankie Montecalvo was second fastest in GTA in the No. 66 DIME Racing Mercedes AMG SLS GT3 with a lap time of 1:20.162.
Tim Pappas made a solid improvement from his Friday practice time to post the third fastest GTA lap in his No. 54 Black Swan Racing Dodge Viper GT3-R.
Sunday's Pirelli World Challenge 50-minute race is scheduled to go green at 10 a.m. PDT."
in;
http://sportscar365.com/gt/world-challenge/parente-and-k-pax-on-long-beach-pirelli-world-challenge-pole/
Para seguir em directo:
world-challenge.com.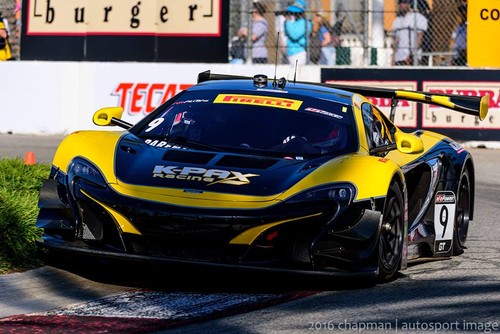 Acabei por ficar com a vitória na corrida de hoje em Long Beach. Foi encontrada uma ilegalidade no carro que cruzou a linha de meta em primeiro e foi penalizado.
É em pista que gosto de ganhar, mas o regulamento é para cumprir e aceito esta vitória de bom-grado.
I was announced the winner of today's race at Long Beach. It was found an illegality in the car that crossed the line in first and he was penalized.
I like to win in the track, but we have to play by the book and I'll take this win gladly.