Primeira corrida do WTCR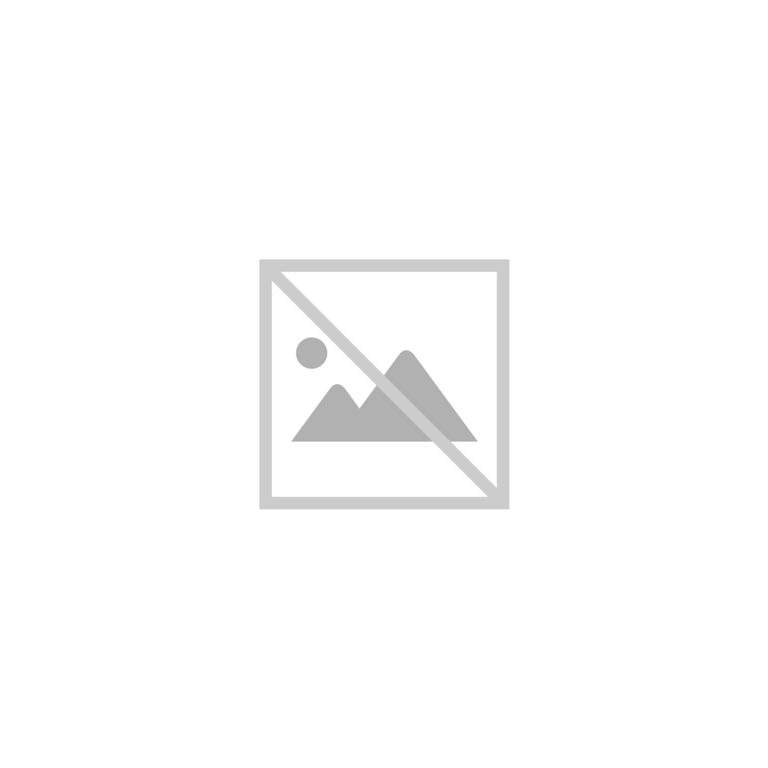 Na TVI
Ocorria a primeira volta da prova do WTCR em Vila Real 
WTCR Vila Real 2018 Race 1 Start Huge Crash Pile Up
Via YouTube
 Bizarre crash and aftermath Vila Real race 1 WTCR with Tom Coronel
Via YouTube
WTCR 2018 Vila Real Portugal - Race 1
19 June 2018
WTCR 2018
Honda customer teams prepare for battle in Vila Real
 WTCR Race of Portugal
Circuito Internacional de Vila Real, Portugal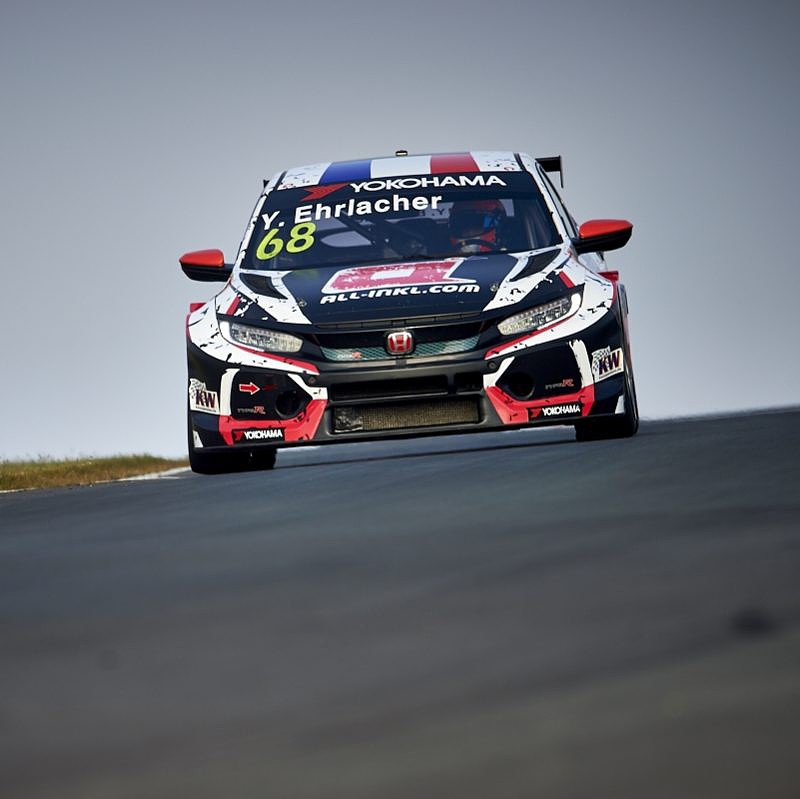 Honda's WTCR – FIA World Touring Car Cup customer teams are braced for action as the series moves onto the spectacular Vila Real street circuit in Portugal this weekend.
At 4.8 kilometres in length and with laptimes of over two minutes, the Circuito Internacional do Vila Real is one of the longest on the WTCR calendar and will provide a huge challenge for the drivers of the six Honda Civic Type R TRCs contesting the city-centre event.
 A win and a second place at Zandvoort last month put Yann Ehrlacher on top of the Drivers' Championship and moved ALL-INKL.COM Münnich to the head of the Teams' points race.
 With a nine-point advantage over his nearest rival, the Frenchman aims to maintain the momentum that has delivered two victories and nine points finishes from the 12 races held so far.
 His Argentinian team-mate, Esteban Guerrieri, has a win and one further podium to his name in 2018. He knows that three solid points finishes are likely to move him up from his current seventh spot in the points table.
 Fellow Münnich driver James Thompson raced at Vila Real in World Touring Cars in 2016 and is aiming to use that experience to his advantage after scoring his first podium of the season at Zandvoort last month.
 Benjamin Lessennes has been one of the stars of the season; the 18-year-old TCR Benelux Champion stepping up to world level for the first time with Boutsen Ginion Racing and achieving three top-five finishes already.
 This will be the young Belgian's first time racing at Vila Real, but he will have Tiago Monteiro on hand for assistance while the local hero continues his recovery from injuries sustained in a testing incident last year.
 His team-mate, Tom Coronel, was victorious on Vila Real's streets in 2016, but missed last year's Portuguese races due to a practice incident that left his car with irreparable damage.
 After scoring his best result of the year with seventh at his home event at Zandvoort last time out, he's determined to carry that momentum to the challenging Portuguese street circuit.
 For the third time in 2018, a sixth Honda will be on the grid as a wildcard entrant. In Portugal it will be Tiago Monteiro's protégé, Jose Rodrigues, who will be run by Target Competition.
 The Vila Real event marks the WTCR debut for both; TCR Italy regular Jose having raced at the circuit last year in the FIA European Touring Car Cup in a Honda Civic Type R TCR, and Target having won back-to-back TCR Germany titles with Hondas in 2016-17.
 Uniquely, the Vila Real circuit is the only one on the WTCR calendar to feature a Joker Lap. This rallycross-inspired concept is an additional section of track that all drivers must use once during each race; the aim being to increase overtaking.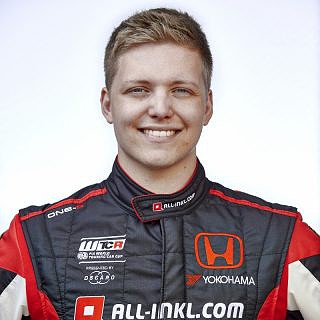 Yann Ehrlacher
Yann Ehrlacher 68
"I could only have dreamed that the season would have started this well. To be leading the Drivers' and Teams' Championships is beyond expectations and everybody at ALL-INKL.COM Münnich Motorsport has worked so hard to get every last bit of speed out of the car and make sure we had the right tactics on race weekends to maximise every possible point. I like the track, but there's almost nowhere to pass, so getting the most out of qualifying and choosing the right joker-lap strategy will be crucial."
 - ALL-INKL.COM Münnich Motorsport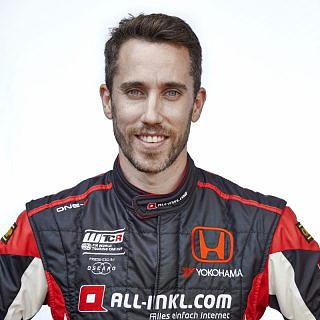 Esteban Guerrieri
Esteban Guerrieri 86
"The victory at the Nürburgring really kicked my season into life, but, championship-wise, I'm a little lower than I expected to be because we haven't really had a weekend free from any little issues yet. If we can have that in Portugal – and I believe we can – then I could go into the mid-season break in a very strong position and I have a great team behind me to help me achieve this."
 - ALL-INKL.COM Münnich Motorsport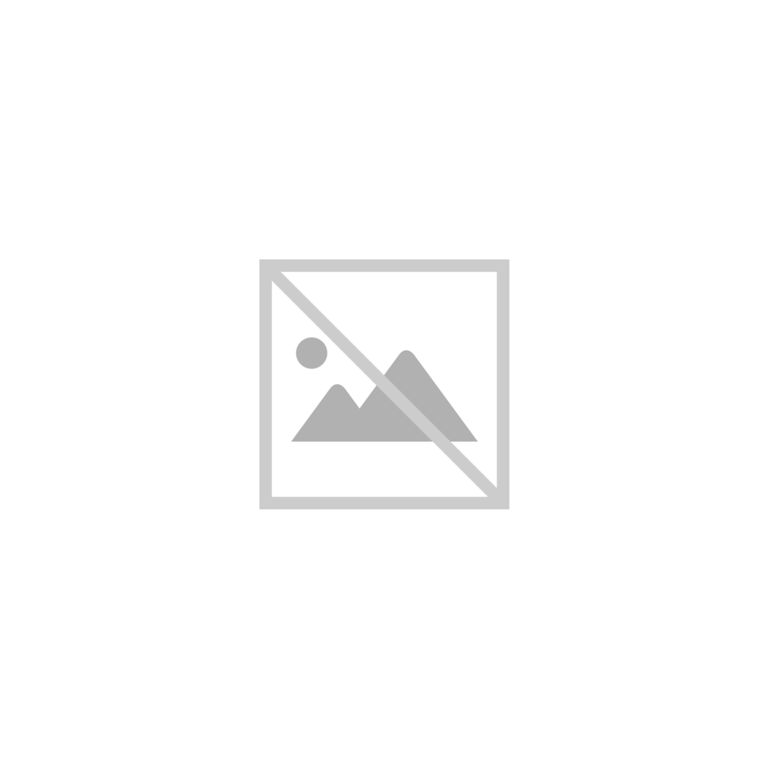 James Thompson
James Thompson 15
"Vila Real is an amazing place for a race. Unlike some other street tracks, we racing right in the town centre. It feels like everyone comes out to watch and that we're at the centre of a huge festival of motor racing. I'm on a high after my podium at Zandvoort and I have experience of racing here before. As a team, we're working better than ever and I'm sure we can put in a strong performance across the weekend."
 - ALL-INKL.COM Münnich Motorsport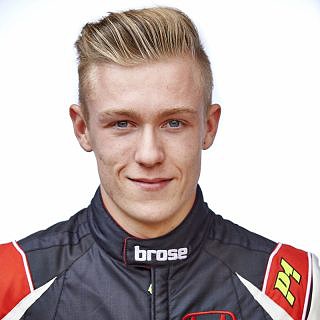 Benjamin Lessennes
Benjamin Lessennes 63
"After racing at Zandvoort, we're now back to my normal situation for 2018 in racing at a circuit I've never been to before, but I think we've proved together that we learn very quickly and that we can do well at any kind of track. We have not only a new circuit but also a new concept with the joker lap, all of which will take a little time to learn, but a challenge is always a good thing and we're all looking forward to it."
 - Boutsen Ginion Racing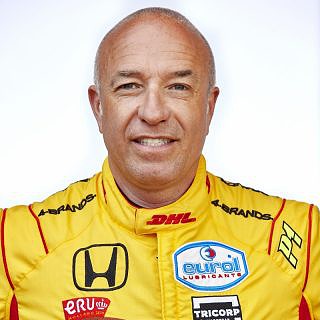 Tom Coronel
Tom Coronel 9
"I love street circuits because you have to be just as committed as regular tracks, but the punishment for getting it wrong is huge and it's hugely rewarding to do well, as I have with my wins in Marrakech and Vila Real in 2016 and my good results in Macau. I've seen the highs and lows at this track; winning two years ago and then suffering a wheel failure that led to me crashing in practice in 2017. I'd prefer to have a little less drama this time!"
 - Boutsen Ginion Racing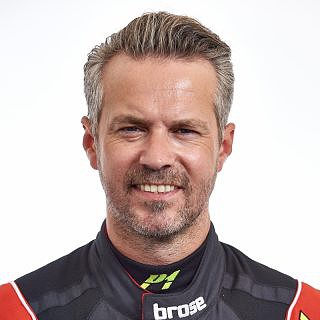 Tiago Monteiro
Tiago Monteiro 18
"I would dearly love to have raced in Vila Real; a circuit at which I took the most emotional win of my career in 2016, but unfortunately, despite making amazing progress with my physical condition in recent months, I'm just not yet at the point at which I need to be to return to competition. I'm very sorry for all my fans, who give me incredible belief and energy, and who wanted to see me race, but at least I know that this time I can spend some time giving something back to them for all the support they've shown me over the years."
- Boutsen Ginion Racing
Jose Rodrigues
Jose Rodrigues 26
"To make my WTCR debut is extremely exciting, but to do it int front of such a passionate home crowd is doubly so. I have never raced at such a high level before, so I'm not sure what to expect, but I can't wait to get on track. The big positives are that I know the circuit from racing in the ETCC and that the Honda I will race is the same Target Competiton car I've been competing with in TCR Italy this year. This gives me a big advantage over the drivers who are new to the track and I aim to use that to help me achieve the best results possible."
- Target Competition