WTCC Primeira corrida Vila Real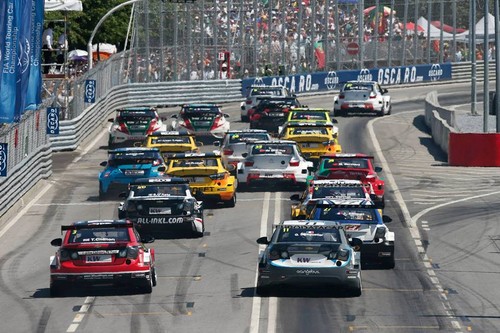 Start of the first WTCC race in the streets of Circuito Vila Real!
In:
https://www.facebook.com/WorldTouringCarChampionship/
Tom Coronel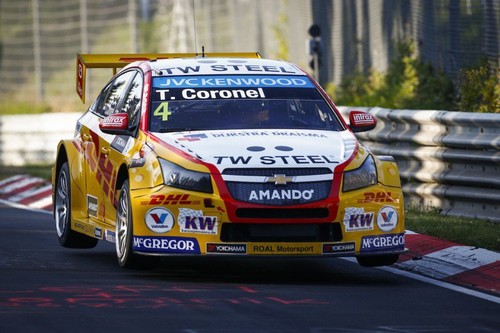 Tom Coronel sees the championship as a type of family so he tries to be there again! 👊 Coronel has raced in the WTCC since it was revived in 2005.
"It's looking good but I'm not there yet. I'm talking with ROAL Motorsport and Roberto Ravaglia of course because I've worked with him for five years.We need to finalise the budget so I still have to work on the commercial side myself over the coming weeks. But I cannot see myself not being in the WTCC, let's put it that way."
We hope to see you in a few weeks, Tommy!
In:
https://www.facebook.com/WorldTouringCarChampionship/posts/739849002781962?notif_t=notify_me_page
Lada Sport Rosneft driver line-up confirmed for WTCC 2016
2 February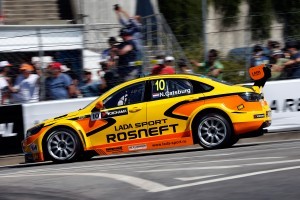 LADA SPORT ROSNEFT is pleased to announce a refreshed driver line-up for the 2016 FIA World Touring Car Championship, featuring the exciting and emerging Dutchman Nick Catsburg, the highly experienced Italian Gabriele Tarquini and former privateer, Hugo Valente.
Catsburg first joined LADA SPORT midway through the 2015 season, just prior to the Russian manufacturer squad's home round in Moscow after forging a highly successful career in GT and endurance racing.
The Dutch racer showed great potential, taking his new-for-2015 LADA Vesta to two fourth-places and several top ten results and shining in qualifying trim by breaking through into the top-five shootout on three occasions.
Tarquini has the 2009 FIA World, 2003 European and 1994 British Touring Car Championship titles to his name and, while he has a background in Formula 1, the Italian ace stands as one of the most experienced touring car drivers in the world, having amassed 20 race wins and numerous podium finishes since the WTCC's inception.
Valente, meanwhile, has already proven to be one of the most promising WTCC drivers, as, despite his young age, the Frenchman has visited the winners' rostrum several times during his three seasons at the pinnacle of international touring car racing.
First impressions of the LADA Vesta from Gabriele and Hugo have been positive and they have fitted in quickly with the team.
Of course, LADA SPORT ROSNEFT would like to thank Rob Huff for his two-year cooperation that brought brilliant wins, podium finishes for the LADA brand, and the team wishes him success in his future endeavors.
LADA SPORT is currently conducting a thorough winter testing programme at its technical base in Magny-Cours and other European racetracks, and its engineers will bring significant updates to the LADA Vesta TC1 for the first round of the 2016 WTCC season, including a host of new suspension, chassis and steering components and a new evolution of the car's 380bhp turbocharged engine.
In:


http://en.ladasportrosneft.ru/news/item/120/02-02-2016/
New name, more support for WTCC independents' category
O Troféu Yokohama tem um novo nome Troféu WTCC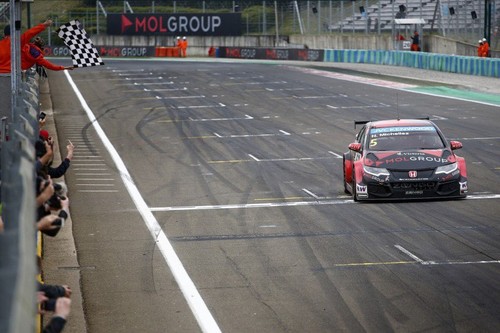 01/02/2016 08:00  
The FIA World Touring Car Championship's category for privateer racers will step up to another level in 2016 with a new name, increased monetary support and the ultimate goal: to follow in the wheel tracks of champion driver Norbert Michelisz by landing a factory seat in the WTCC following success as an independent.
Michelisz finished 2015 as the WTCC's top privateer and his endeavours, which included an outright victory and pole position, didn't go unnoticed with Honda Racing signing him for its works squad for the 2016 season.
And the man he beat to the independents' title, Mehdi Bennani, was the first to announce his WTCC Trophy bid for 2016 when he'll be hoping for a chance of his own with a car manufacturer.
To be eligible for the WTCC Trophy, drivers must race without direct financial backing from a manufacturer. And while they won't have access to the same funding as their factory-run counterparts, the WTCC Trophy contenders effectively compete on a level playing field with the same sporting and technical regulations covering both categories. In 2015, Bennani, Michelisz, Toms Chilton and Coronel and Hugo Valente all scored overall podiums.
As well as the honour of helping their driver to the prestigious WTCC Trophy, teams will receive a share of the 500,000 Euros support package, double the amount offered in 2015, while a promotional package includes coverage on FIAWTCC.com, dedicated airtime in WTCC coverage produced by promoter Eurosport Events, plus the opportunity to participate in various promotional activities and initiatives.
François Ribeiro, Head of Eurosport Events, the WTCC promoter, said: "Privateer drivers and teams play a vital role in the success of the WTCC and it's important we do all we can to help and encourage their participation in the championship. But far from making up the numbers, we've seen drivers like Bennani, Michelisz and Valente regularly in the fight for overall podiums. And Honda's decision to sign Michelisz for its factory team in 2016 is proof that manufacturers are looking at the WTCC Trophy for their future drivers."
WTCC Trophy points are awarded to the first eight drivers classified in each race on the following scale: 10-8-6-5-4-3-2-1. One point is awarded to the highest-placed WTCC Trophy competitor in qualifying and for the fastest lap in each race.
The top three WTCC Trophy finishers in each race will be presented on the podium with the category winner of each race attending the post-race press conference.
Private entrants will also be recognised through the WTCC Teams' Trophy for non-factory outfits with the first two cars from each eligible team scoring points in each race on the following scale: 10-8-6-5-4-3-2-1.
WTCC Trophy winners
2015: Norbert Michelisz (Hungary)
2014: Franz Engstler (Germany)
2013: James Nash (Great Britain)
2012: Norbert Michelisz (Hungary)
2011: Kristian Poulsen (Denmark)
2010: Sergio Hernández (Spain)
2009: Tom Coronel (Netherlands)
2008: Sergio Hernández (Spain)
2007: Stefano D'Aste (Italy)
2006: Tom Coronel (Netherlands)
2005: Marc Hennerici (Germany)
 in:
http://www.fiawtcc.com/new-name-more-support-for-wtcc-independents-category/