Domingo, 23 de Julho de 2017
4 Horas Red Bull Ring Parabéns Filipe Albuquerque
Boa qualificação, vamos arrancar de 3.
Temos 4h para recuperar até 1 
Vai arrancar o Hugo, depois o Will e eu no fim
@unitedautosports @redbullring @elms_official 
Good qualify for us. We will start P3.
We have 4h to recover to P1 
@hugodesadeleer will start following @wowen23 
@ Red Bull Ring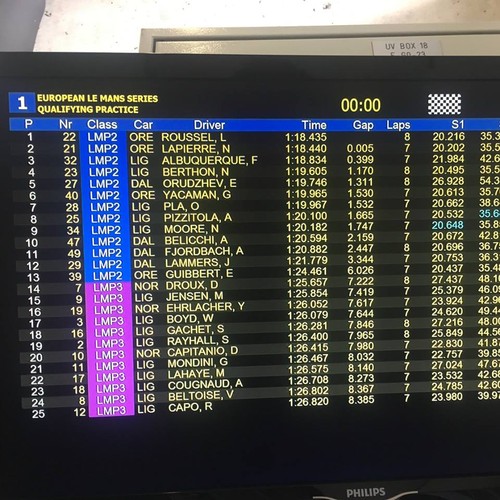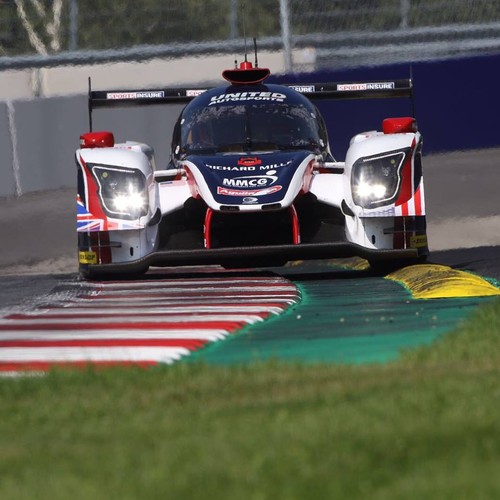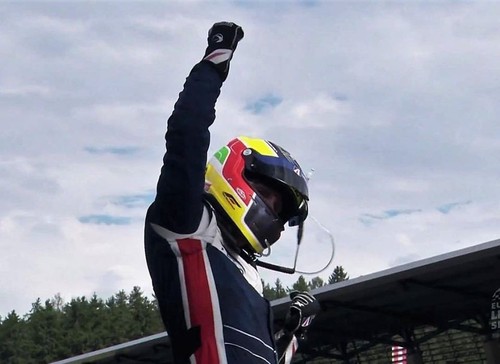 Yeahhh! 1! 
🥇
🏆
Muito feliz com esta vitória. Depois de 4horas ficamos a 4.5s a frente 
🙈 
(e chega 
😂)
@unitedautosports @redbullring @elms_official 
Yeah! P1 
🥇
🏆
So happy with this tight win. After 4hours 4.5s gap 
🙈 (i guess its enough
😂)
Segunda-feira, 15 de Maio de 2017
4H de Monza European Le Mans Series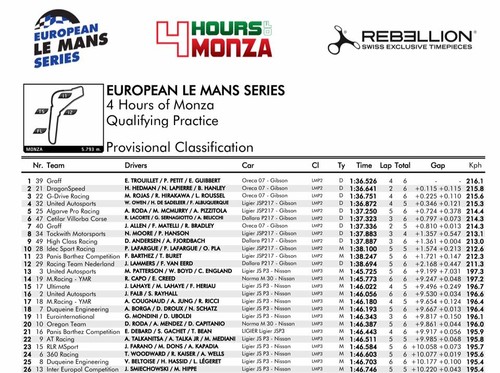 3 nos Treinos livres desta manhã. Os cronometrados são ás 12h55 hora Portuguesa!
✊🏼
#Monza #Italy @elms_official @unitedautosports @ligiersportscars
P3 in FP2. Qualify at 13h55 local time.
✊🏼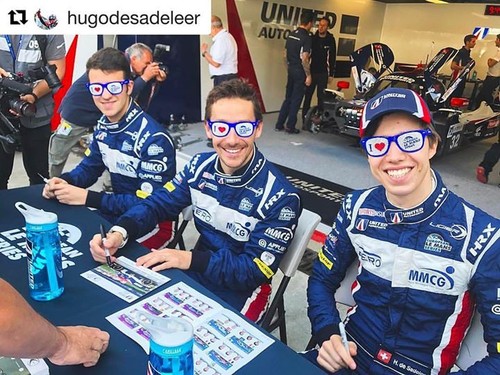 Hoje vou tentar o tetra do fim de semana dos "F". Fatima, Festival, Futebol... Filipe
☺️
☺️
O Hugo vai arrancar, eu devo andar no fim.
A corrida começa ás 12h30 PT e podem ver no site do ELMS.
✊🏻
@elms_official @unitedautosports #Monza #Italia
Hugo will take the start at 13h30! It will be an interesting race because we are all very close in terms of pace... (I think)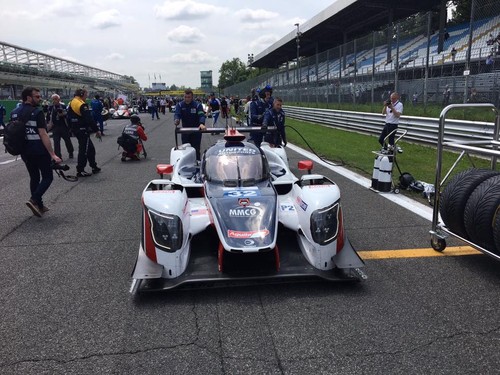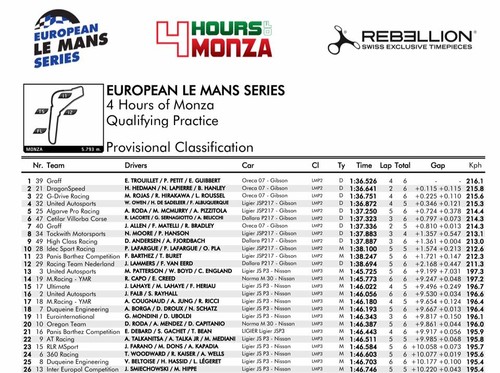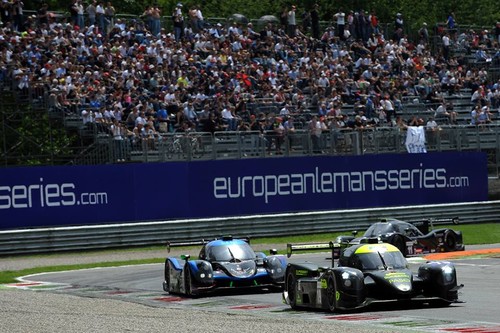 Fantastic Norma success at Monza!

After finishing second yesterday in the first race of the Michelin Le Mans Cup (pole position and fastest lap) with the DKR Engineering team, the new Norma M30 LMP3 (with YMR Team / Drivers : Ricky Capo and Erwin Creed) triumphed this afternoon in the ELMS race (European Le Mans Series) at Monza (Italy).
After only a few races in Europe and the United States (in IMSA with KMR Team), the new Norma M30 promises to be the new reference in the LMP3 category.

The Norma team is proud and happy to share with fans the first international victory of the Norma M30 LMP3.
Segunda-feira, 17 de Abril de 2017
4 Hours of Silverstone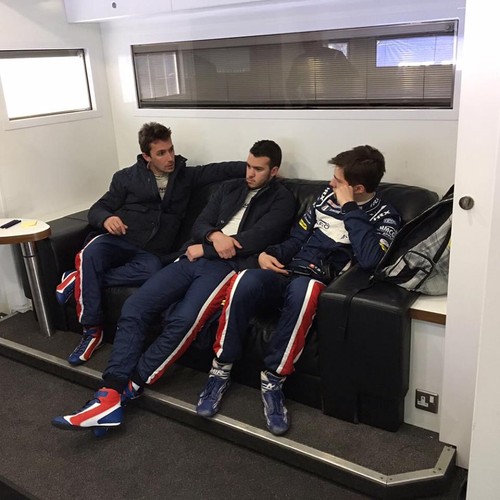 Vamos arrancar de 2!!!!
Ontem tivemos um início difícil mas hoje já estamos bem. Vamos arrancar da primeira fila para a corrida.
A corrida é amanhã às 14h30.
@unitedautosports @elms_official @ligiersportscars #Silverstone
We will start from P2....
A corrida pode ser vista no Motorsport tv a partir das 15.10h ou no site do ELMS http://www.europeanlemansseries.com/en/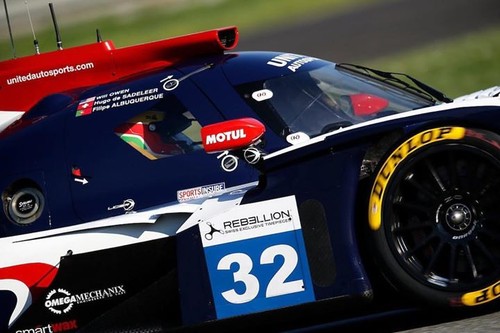 Vitória de Filipe Albuquerque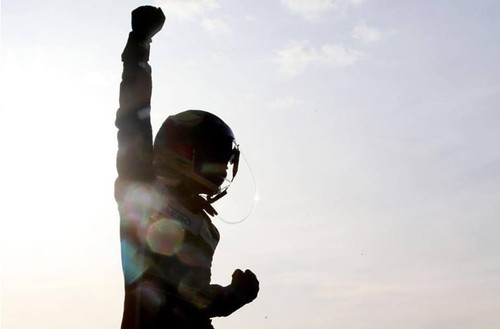 Lindooooo!!!! Vitória em Silverstone. Não estava a espera desta
Só liderei uma volta, a última da corrida!
@unitedautosports @ligiersportscars #Silverstone
Beatiful picture! What a crazy win in Silverstone I only led one lap in the whole race, the last one  thanks a lot guys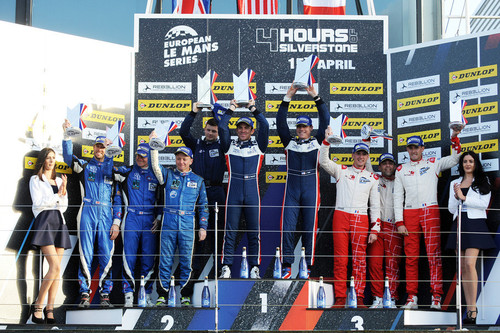 Classificação
| | | | | | |
| --- | --- | --- | --- | --- | --- |
| Pos. | Equipa | Piloto (final corrida) | Carro | Voltas/dif. | Cat. |
| 1 | UNITED AUTOSPORTS | ALBUQUERQUE Filipe | LIGIER JSP217 – Gibson | 126 | P2 |
| 2 | G-Drive Racing | HIRAKAWA Ryo | Oreca 07 – Gibson | 6.339 | P2 |
| 3 | HIGH CLASS RACING | FJORDBACH Anders | Dallara P217 – Gibson | 28.158 | P2 |
| 4 | GRAFF | ALLEN James | Oreca 07 – Gibson | 53.426 | P2 |
| 5 | Tockwith Motorsports | MOORE Nigel | LIGIER JSP217 – Gibson | 1:00.297 | P2 |
| 6 | CETILAR VILLORBA CORSE | SERNAGIOTTO Giorgio | Dallara P217 – Gibson | 1:44.440 | P2 |
| 7 | GRAFF | PETIT Paul | Oreca 07 – Gibson | 1 Lap | P2 |
| 8 | IDEC SPORT RACING | LAFARGUE Paul | LIGIER JSP217 – Gibson | 3 Laps | P2 |
| 9 | Panis Barthez Competition | BURET Timothé | LIGIER JSP217 – Gibson | 1:03.236 | P2 |
| 10 | Racing Team Nederland | VAN EERD Frits | Dallara P217 – Gibson | 4 Laps | P2 |
| 11 | DragonSpeed | LAPIERRE Nicolas | Oreca 07 – Gibson | 6 Laps | P2 |
| 12 | UNITED AUTOSPORTS | FALB John | LIGIER JS P3 – Nissan | 7 Laps | P3 |
| 13 | 360 Racing | KAISER Ross | LIGIER JS P3 – Nissan | 41.166 | P3 |
| 14 | ULTIMATE | LAHAYE Jean Baptiste | LIGIER JS P3 – Nissan | 8 Laps | P3 |
| 15 | UNITED AUTOSPORTS | BOYD Wayne | LIGIER JS P3 – Nissan | 2.451 | P3 |
| 16 | AT Racing | JENSEN Mikkel | LIGIER JS P3 – Nissan | 39.907 | P3 |
| 17 | M.RACING – YMR | RICCI Romano | LIGIER JS P3 – Nissan | 42.107 | P3 |
| 18 | Inter Europol Competition | HIPPE Martin | LIGIER JS P3 – Nissan | 1:08.850 | P3 |
| 19 | RLR MSPORT | DONS Morten | LIGIER JS P3 – Nissan | 9 Laps | P3 |
| 20 | Panis Barthez Competition | DEBARD Eric | LIGIER Ligier JSP3 | 58.978 | P3 |
| 21 | M.RACING – YMR | CAPO Ricky | Norma M 30 LMP3 | 10 Laps | P3 |
| 22 | DUQUEINE ENGINEERING | BORGA Antonin | LIGIER JS P3 – Nissan | 2.993 | P3 |
| 23 | EUROINTERNATIONAL | DROMEDARI Andrea | LIGIER JS P3 – Nissan | 47.859 | P3 |
| 24 | TF SPORT | HANKEY Euan | Aston Martin Vantage V8 | 59.380 | GTE |
| 25 | Proton Competition | CAIROLI Matteo | Porsche 911 RSR 991 | 11 Laps | GTE |
| 26 | Beechdean AMR | GUNN Ross | Aston Martin Vantage V8 | 1.124 | GTE |
| 27 | SPIRIT OF RACE | GRIFFIN Matt | Ferrari 488 GTE | 1:02.306 | GTE |
| 28 | JMW Motorsport | FANNIN Jody | Ferrari 458 Italia | 12 Laps | GTE |
| 29 | SPIRIT OF RACE | BERTOLINI Andrea | Ferrari 488 GTE | 13 Laps | GTE |
| 30 | OREGON TEAM | RODA Davide | Norma M 30 – Nissan | 25.801 | P3 |
| 31 | COOL RACING BY GPC | ALEXANDER Iradj | LIGIER JS P3 – Nissan | 14 Laps | P3 |
| 32 | BY SPEED FACTORY | MULLER Tim | LIGIER JS P3 – Nissan | 22 Laps | P3 |
| 33 | Algarve Pro Racing | MCMURRY Matthew | LIGIER JSP217 – Gibson | 56 Laps | P2 |
| 34 | DUQUEINE ENGINEERING | HASSID Henry | LIGIER JS P3 – Nissan | 85 Laps | P3 |
| 35 | EUROINTERNATIONAL | MONDINI Giorgio | LIGIER JS P3 – Nissan | 109 Laps | P3 |